Late November through December for those in retail it's like tax time for an accountant.
The beginning of December I found myself feeling just a little
under the weather
.
I was confident that with some tea and tinctures I would be just fine in a few days.
As time passed I seemed to be getting a little worse not better.
I did all of the things that make sense, including good food and good sleep and I kept up with the tinctures and teas.
By mid December, as the store was at its peak of business, I spent a great deal of each day with a cough drop tucked inside my cheek, sipping tea and coughing into the crook of my arm.
I could feel the deep wet tidal feeling in my lungs.
I knew it was pneumonia.
I focused on hitting it hard. I dug through my herb room and found fresh golden seal tincture I had made nearly a decade ago, harvested from an organic grower in Washington.
I poured it straight from the big bottle by the teaspoon, not even bothering with a dropper.
My new, more focused, regimen went something like this:
Tea: Drink 2 mugs in AM and 6 mugs at night of
fresh organic ginger root sliced into rounds - about a dozen thin slices and Elecampane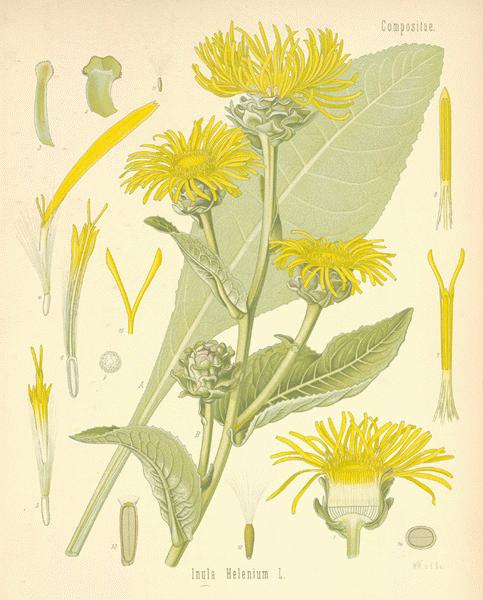 roots boiled with apple peels
then adding lemon juice and lots of local honey.
The ginger was keeping my stomach from being upset and helped with the killer heartburn I was having.
During the day I drank nourishing herbal teas from Flora.
Bright green herbals
Everyday Magic
and
Emerald Healing
were my go-to teas to balance my morning and evening deep earthy spicy blends much like our house blend
Middle Earth
, which we were sadly out of the last couple of weeks of December.
I had to switch to sugar-free ricola cough drops so I wouldn't rot my teeth since I was going through an entire bag every couple of days.
Tinctures of
Usnea - anti biotic & drying
Goldenseal - toning, soothing, drying, anti microbial.
Wild Cherry Bark - to stop the terrible tickle and coughing
Ginger - is good for everything - calming & soothing to the gut - heats & moves cold stuck things
Elecampane - is a panacea for me - lung specific, heals deep grief and heals the lungs and throat
Propolis - harvested locally -anti biotic and anti inflammatory
Echinacea - immune tonic
Oregon Grape - anti bacterial and toning
Eight hours sleep every night - lucky
Bone broths - low boil for 8 hours - 4 hours one night, refrigerate and 4 the next is fine
tons of greens - nourishing & sustaining
After a week of this I could feel the intense watery-ness in my lungs retreating. But I was still feeling terrible.
I was coughing so much and so hard that it hurt.
As I am not much of a complainer and often an avoider, it was easy to deal with only the most obvious symptoms at any given time.
Also, it should be noted that I was working at least 10 hours a day, at least 7 of them talking, six days a week.
My sweetie asked me if maybe I should see a doctor, I scoffed. No way, why would I?
Later that same day as I lie on top of the covers in only a towel, still wet from the shower, I cried from the pain of coughing and I realized, yes, this is might be a good time to call the doctor.
I was able to see my acupuncturist the following day.
He asked if I had gotten chest x-rays. Again I scoffed.
He let me know that lung issues can be very serious.
"I know that's why I'm here. I trust you and here I am. Give my lungs some love and help me kick this."
He did some complicated tapping to confirm that the deep lungs were no longer watery depths.
He needled me and checked my pulses and we were both comforted to know that in a few days I would see my
naturopath
.
Before I even took a seat on the sofa at the
naturopath's
she said "sounds like whooping cough".
We went over the whole story of the progression of symptoms throughout the month.
It seems that yes, there was some time with pneumonia as well.
Luckily that part had passed and yet I was still wrecked with coughing and now that the adrenaline of December had passed I was incredibly annoyed that I was still sick.
As soon as the dreaded crud I had been carrying around with me was diagnosed as whooping cough I was relieved.
The doctor was surprised by my reaction.
It wasn't until that moment that I realized how stressful it had been the last month to be coughing like my lungs might leave my body.
The deep questioning I felt each night as I lay in bed going over my treatment plan and wondering what I was doing wrong was awful.
What's the nausea and heartburn about?
The main problem wasn't in my treatment but in my diagnosis.
I was working under the assumption that I had pneumonia and although difficult and slow I know (knock on wood) how to take care of it.
Pertussis! A childhood ailment that I hadn't considered.
She assured me that I was right on with all that I was doing and it was the reason I was able to continue to work.
To my then current treatment she gave me a couple of homeopathic remedies, had me add fresh chopped garlic with honey, *mustard packs and *heel drops.
I cried a bit with relief on the drive home. Realizing only after, that my mind was drumming up terrible scenarios of pregnancy, what with the nausea and heartburn. Or worse, Lung cancer, emphysema or thyroid cancer.
The sorrow I was feeling about questioning my herbal knowledge was relieved as well.
Luckily, the contagious state is long gone. I have no idea who may have infected me or if I (hopefully not) passed it along before my symptoms came on.
The ways in which we can take care of ourselves depend greatly on our ability to see the situation.
I was having difficulty seeing the whole picture for reasons I have already stated, but also because it was the Holidays. Capital H.
We also had a death in the family so there were a lot of reasons to be distracted.
Also, I am super competent and rarely does anyone question me. So when I am in a terrible state and I question friends after the fact they will say "you seemed like you knew what you were doing."
Let that be a lesson. Sometimes you have to let your guard down so others can help.
Alea, the newest Flora girl did send me home on a particularly bad day.
She was all "Um, we have a big season ahead of us, why don't you go home, we've got this covered".
I knew it must be bad.
Thanks Alea.
I have read that whooping cough is sometimes called "The 100 days of coughing"
I am over 40 days in and I hope that all of the hard work I have invested may shorten my bout with this crazy beast.
here's to my health and yours
xo
btw
The nausea and heartburn?
From the hernia caused by the coughing.
The naturopath is having me do heel drops, which began to relieve my symptoms very quickly.
Mustard Plaster
mix 3 tablespoons flour+ 1 tablespoon dry mustard into a paste with warm water
place thin muslin directly on the chest/lung area
spread mustard mixture onto cloth
cover with another piece of muslin
top with a hot wet (wrung out) towel
let sit for 10 minutes
*be careful of sensitive nipples, the mustard gets hot!
Heel drops
- Drink a couple of glasses of water, and then stand on your tippy toes then drop your heels down firmly. Do this 15 to 20 times once a day.